Mobile Crane Service in PA, NJ, MD, DE and VA
We have a 17 & 30 ton mobile crane with operator provided and rigging rental service for your outside lifting needs.
Can be rented on an hourly or daily basis.
We also can provide OSHA compliant inspection for your mobile crane.
We inspect the CRANE ONLY NOT THE TRUCK.
Call for pricing on these two different services.
1-800-626-2325 x14
---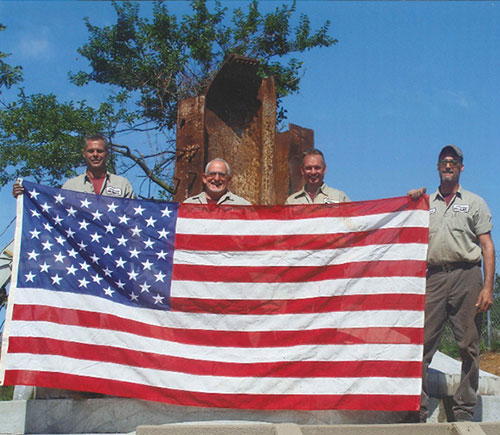 911 Memorial
King Of Prussia Volunteer Fire Department, Pennsylvania
We were asked to donate our time and workmanship in helping to erect this memorial in honor of all the people that were lost in the "911" tragedy. After many months of planning we were proud to have been a part of this.
(left to right) Bob Smothers, Frank Ferenchek, Frank McMullan, and Mike Rice.