Lifting Equipment Installation and Fabrication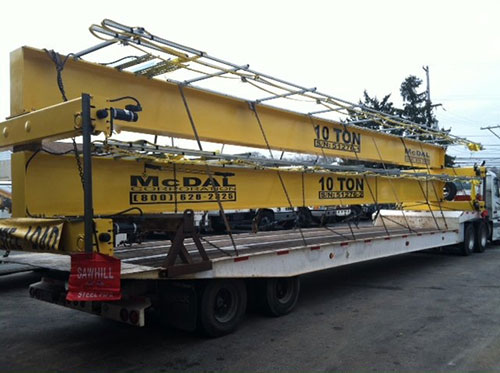 At McDal Corporation, our equipment fabricators strive to provide you with the best possible solution to all of your material handling needs. We offer lifting equipment installation and fabrication for industrial purposes so you can rest assured that the job gets done with the best equipment on the market.
We have many years of experience in providing customers with a quality, properly installed system and exceptional material handling equipment design. Whether you are in the process of building a new facility or renovating an existing one, our equipment fabricators will be happy to assist you with solving all of your lifting solutions.
---
Special Fabrication
Need a special material handling device not easily available from any manufacturer? Our professionals offer material handling equipment design for our customers and they can design special items from inception to completion. Contact us today for more information about our lifting equipment installation and fabrication at 800-626-2325.