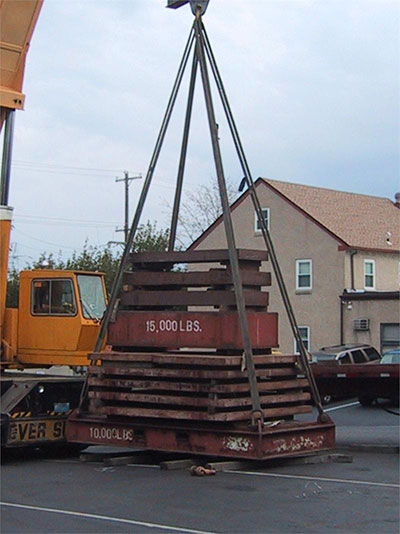 McDal's load testing service is offered to keep your equipment in compliance with OSHA load testing regulations. We perform load testing in VA so that all of your equipment functions properly without any error. Our load testing service will perform tests up to a 50 ton capacity.
A load test certificate is issued for each unit that complies with OSHA requirements. OSHA requires these rated load tests for new and altered cranes and require all cranes to be compliant with the following functions:
Bridge travel
Hoisting and lowering
Limit switches, locking, and safety devices
Trolley travel
McDal offers certified rigging and load testing up to a 50 ton capacity for cranes.
Please contact our service department at 1-800-626-2325 for more information on our services or to inquire about the load test certificate process. We strive to provide quality products and services to all of our customers, new and old.