OSHA Standard 1910.28– "Duty to have fall protection and falling object protection" OSHA requires fall protection for each employee on a walking-working surface with an unprotected side or edge that is 4 feet (1.2 m) or more above a lower level. OSHA also has a general duty clause to keep employees safe in which ANSI Z359 details a more comprehensive fall protection plan.
Overview: Several times a year, technicians would need to climb on top of the machine to perform routine maintenance or repairs to their HVAC system. Aware of the potential safety hazard, the customer inquired about possible solutions.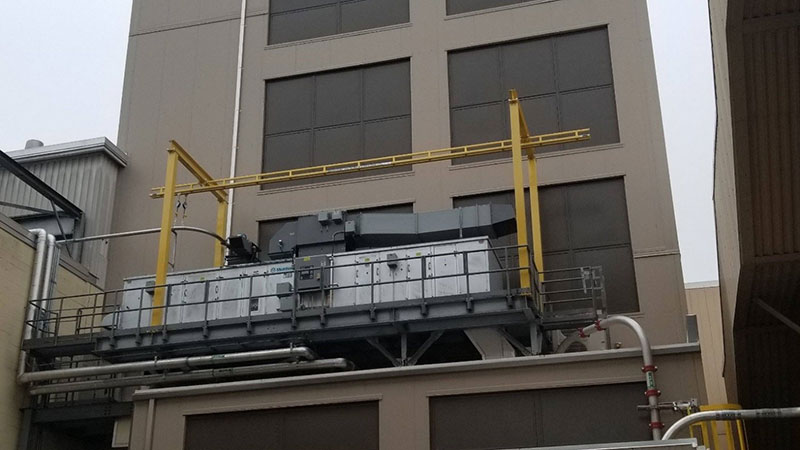 Solution: McDal designed an "Inverted-U" Duel-Track Monorail. This system enables two workers to attach their harness to a self-retracting lanyard so that they may safely service the machine. The duel track also gives the users the ability to pass each other. Now, in the event a user falls off the unit, they will be protected.
Safety Innovation: Spanco's Anchor Trolley™ is designed with cone teeth made of hardened alloy steel that act as a braking mechanism and engage the steel track in the event of a fall. The engagement of the trolley teeth and track causes the trolley to anchor into place without changing the track, virtually eliminating post-fall drift. The Anchor Trolley greatly increases the opportunity for conscious and able-bodied workers to perform a self-rescue after a fall event.
Questions? Call Us!